Fascinating – another encounter between Paris and the British industrial northern city. Thanks to Gerry for posting this.
That's How The Light Gets In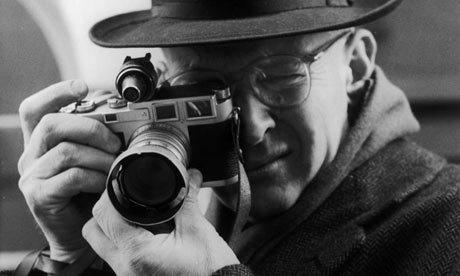 Passing through one of the rooms of the Walker Art Gallery recently I happened to notice, in the corner, a small display of photographs – some by Henri Cartier-Bresson alongside others by local photographer Edward Chambre Hardman.  I was surprised to discover that not only had the great French photographer visited Liverpool in the sixties to make a TV documentary about the north, but that he had taken photographs less than half a mile from where I now live. It seems a little fantastical, the idea that the master of the 'decisive moment' wandered along Lodge Lane with his Leica.
But it's true, as one of the photos on display at the Walker confirms.  It's a picture taken outside Lodge Lane wash-house in 1962. In those days there were still several public wash-houses in Liverpool, where women from the local streets who didn't possess a washing machine would take their…
View original post 1,632 more words